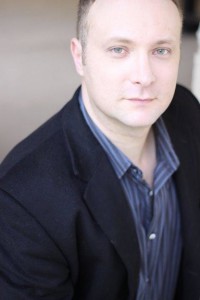 Who am I?
I am a serial creative entrepreneur that bridges media, entertainment, private equity, and technology. I write, produce, and direct films, television ,and digital. I consult to startups in all industries. I advice investors on media & entertainment alternative investment opportunities. I train Muay Thai, Astanga Yoga, & Brazilian Jiujitsu.
Thinking Big
I believe in pushing beyond boundaries, plateaus, limited thinking, and comfort zones, . I believe there are no rules in life or business except karma and how we treat each other. I don't believe in excuses, fortunetelling, or being comfortable. Life is short. Taking major action and thinking big is the only way to live until the end.
Works
NESTA ONE Films (vimeo.com/nestaone)
http://www.thescaryguy.com
http://www.flooredthemovie.com (REALITY TV)
"Warsaw, Chicago" (REALITY TV)
"Mr Id" (http://amzn.com/B004S0AMFQ)
"Mr. Id" trailer: (http://www.break.com/video/ugc/mr-id-trailer-egde-of-your-seat-film-noir-thri-325335)
SPIKE TV (REALITY TV SHOW)
FREMANTLE MEDIA (REALITY TV SHOW)
MINDS EYE ENTERTAINMENT (FILM)
UNDERTOW FILMS (REALITY TV)
Consulting
Film, Television, Digital
Writer & Creator
Reality TV/Film Executive Producer
Director
Film Finance & Investor Risk Minimization
Branded Entertainment
Startups
Strategy
Business Development
Financial Modeling
Raising Capital
Management Consulting
No more, where are you going?
Go back to top or use the menu to your left to navigate.